Client Story
Rosemary and Karl's Story
Rosemary and Karl* had always worked hard and were still at it in their mid-60s—Karl as janitor and Rosemary in food service. At a time when many couples might be dreaming of retirement, though, they were faced with a crisis that is increasingly familiar to many West Virginia seniors: grandchildren or great-grandchildren who need alternate caregivers because of parents struggling with substance use disorder.
Rosemary was quick to take in her twin great-granddaughters after it was clear their parents could not provide the stable, supportive environment the little girls needed. But it was a hardship for the couple, who had never planned to be caring for young children so late in life. Clothes, food, medical care were expenses that added up, plus Rosemary had to cut her work hours back to part-time to provide day-time caregiving for the children. When the Child Protective Services worker who placed the girls with the couple saw how they were struggling, she told Rosemary that if she could acquire legal guardianship of the girls, she could apply for assistance with education, medical care, and food for them. Doing so would allow Rosemary to go back to work full-time and significantly ease some of their financial burden.
The couple knew there was a legal process involved, but had no idea where to start, especially since the girls' father had disappeared. That's when Rosemary reached out to Legal Aid. Their attorney guided them through the process, helping them negotiate the issue of the father's absence, and working through an agreement with the involvement of the girls' mother, preserving a positive family relationship that in turn supports the children's needs as well as their mother's sobriety journey.
Today, the girls are happy and healthy. Their mother has made significant progress in her recovery, but by mutual agreement, the girls will remain with their great-grandparents for the time being. When they walked out of court, Rosemary remembers how grateful she was, and how she thanked her Legal Aid attorney for his hard work and patient guidance at what had felt like an incredibly high stakes issue for her great-granddaughters. When he smiled and said it was nothing, she told him, "you say it was nothing, but it is EVERYTHING to me."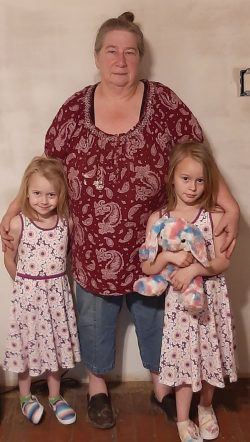 *not their real names