To get help from the Long-Term Care Ombudsman advocacy program, please call the statewide toll-free number: 1-800-834-0598. Or find contact information for the Ombudsman advocate serving your area on this page.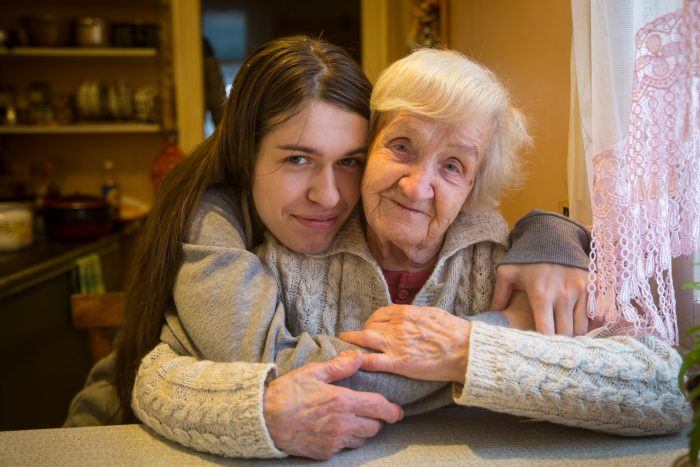 Operating under Legal Aid of WV, the West Virginia Long-Term Care Ombudsmen are non-attorneys who advocate for residents by:
Identifying, investigating, and resolving complaints made by, or on behalf, of long-term care residents.

Making routine unannounced visits to long-term care facilities to monitor the general care and condition and care of residents.

Representing the interests of residents to government agencies, and working collaboratively to find administrative, legal, and other remedies.

All services offered by the Ombudsman Program are free, confidential, and open to any long-term care resident, their family, or other concerned caretakers and friends.
Find the Ombudsman non-attorney advocate in your area:
Polly Lafferty
Regional Ombudsman – Beckley
115B South Kanawha Street
Beckley, WV 25801
Phone: 304-255-0561, ext. 2216
Fax: 304-699-4727
Serving the following counties: Boone, Logan, McDowell, Mingo, Raleigh, Wyoming
Mary Booth
Regional Ombudsman – Charleston
922 Quarrier Street Fourth Floor
Charleston, WV 25301
Phone: 304-343-4481, ext. 2139
Fax: 304-715-3217
Serving the following counties: Clay, Kanawha
Brenda Alvarado
Regional Ombudsman – Elkins
224 Third Street
PO Box 229
Elkins, WV 26241
Phone: 304-635-7600, ext. 2420
Fax: 304-715-3218
Serving the following counties: Barbour, Braxton, Gilmer, Nicholas, Pocahontas, Randolph, Tucker, Upshur, Webster
Tami Handley
Regional Ombudsman – Huntington
418 8th Street, Second Floor
Huntington, WV 25071
Phone: 304-697-2070, ext. 2520
Fax: 304-715-3221
Serving the following counties: Cabell, Lincoln, Putnam, Wayne
Kathryn McIntyre
Regional Ombudsman – Martinsburg
301 W. Burke St., Suite B
Martinsburg, WV 25401
Phone: 304-263-8871, ext. 2812
Fax: 304-715-3226
Serving the following counties: Berkeley, Grant, Hampshire, Hardy, Jefferson, Mineral, Morgan, Pendleton
Ed Hopple
Regional Ombudsman – Morgantown
165 Scott Avenue
Suite 209
Morgantown, WV 26508
Phone: 304-296-0001 ext. 3912
Fax: 304-715-3227
Serving the following counties: Harrison, Lewis, Monongalia, Preston, Taylor
Linda WahlBaker
Regional Ombudsman – Parkersburg
327 Ninth Street
Parkersburg, WV 26101
Phone: 304-485-7522, ext. 2913
Fax: 304-715-3228
Serving the following counties: Calhoun, Doddridge, Jackson, Mason, Pleasants, Ritchie, Roane, Wirt, Wood
Marie Parker
Regional Ombudsman – Princeton
1519 North Walker Street
Princeton, WV 24740
Phone: 304-487-1463, ext. 3017
Fax: 304-715-3229
Serving the following counties: Fayette, Greenbrier, Mercer, Monroe, Summers
Chris Rine
Regional Ombudsman – Wheeling
The Mull Center,
Suite 716
1025 Main Street
Wheeling, WV 26003
Phone: 304-232-1260, ext. 3217
Fax: 304-715-3231
Serving the following counties: Brooke, Hancock, Marion, Marshall, Ohio, Tyler, Wetzel
Learn more:
image of three people meeting and holding papers
A statewide group of related senior and long-term care agencies which meets quarterly to share concerns and collaborate on solutions.
younger woman helps older woman with paperwork
See a list of other resources available in West Virginia for seniors and people living in long-term care.
News & Events
Legal Aid logo on white background
Group of diverse young people work together next to text that reads Legal Aid of West Virginia's Diversity Fellowship
Clients Bobby and Lisa stand together outside the Legal Aid office where they got help