Pro Bono Attorney Volunteers
LAWV actively recruits, trains, and supports attorneys who wish to share their expertise with our organization and clients. Our Pro Bono Portal offers attorneys online training, the opportunity to view cases that need help, and the ability to provide LAWV with updates on pro bono cases.
All LAWV pro bono attorneys are provided with malpractice insurance.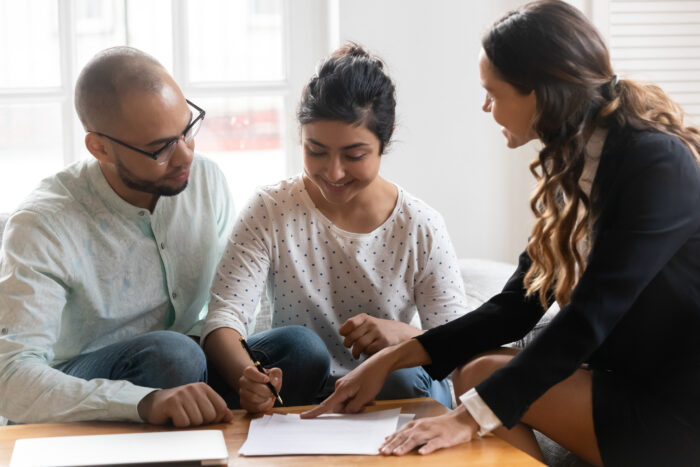 There are numerous ways to provide pro bono legal services and a number of reasons attorneys enjoy volunteering. Along with the ability to practice law that makes a difference, our volunteers can learn and practice new areas of law while earning CLE credit. Below are some of the ways you can be involved:
Case Handling
Direct representation of clients pre-screened and referred to you through Legal Aid. We will work with you to identify clients in areas of law that interest you, and provide training, support and mentorship learning new areas of law. Commitments can be limited in scope—perhaps a single hearing for a domestic violence protective order—or more complex, depending on your needs. Additionally, all volunteer attorneys are covered by Legal Aid's malpractice insurance, and necessary litigation expenses are paid by the organization.
Pro Se Clinics
Lead seminar-style clinics that help individuals representing themselves pro se on legal matters such as divorce or bankruptcy. Help them understand the legal issues they are facing, as well as walk them through the paperwork and forms they will need to file with the court.
Other Pro Bono
If you are a licensed attorney or paralegal interested in volunteering, let us know! LAWV has staff dedicated to finding meaningful opportunities for volunteer attorneys. Whether it's participating in an "Ask A Lawyer" event in your community, or answering telephone hotlines, there are many potential ways to help.
Our State Pro Bono Plan
Read our three year plan for involving pro bono attorneys with our work. We welcome comments or feed back on our plan. PAI Plan 2023 as a PDF.

Other Opportunities
Interested in volunteering in a different area? We also accept advocacy volunteers for our Behavioral Health Advocacy Program or Ombudsman Program. To find out more, call:
Ombudsman Director Roy Herzbach
at 304-343-4481, ext. 2135
Behavioral Health Advocacy Director Bill Albert
at 304-342-3013, ext. 2158
We also have opportunities for administrative and clerical volunteers in all our offices. Please contact your local office (link to office directory page) directly to find out more.
Interested in volunteering? Let us know: