News
William P. Saviers, Jr. Named Recipient of 2023 Distinguished Pro Bono Award
"Over the years, Bill has dedicated so much of his time to volunteerism and pro bono work. With good humor and wisdom, he has worked with so many people to make a positive difference in others' lives."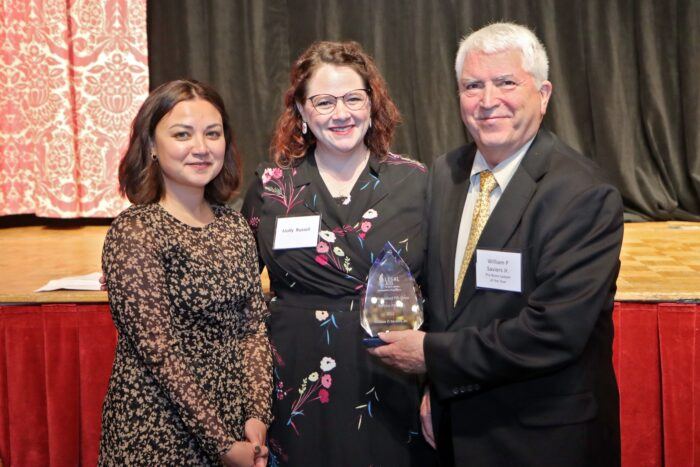 William Saviers, Esq., is a sole practitioner whose current practice is dedicated to assisting Legal Aid of West Virginia clients with estate planning matters. He graduated summa cum laude in 1968 from Ohio University, and after serving two years in Vietnam, he enrolled in and graduated from the University of Virginia Law School in 1974. Bill then pursued a career in corporate law, working in the energy sector with several regional oil and gas companies.
For many years, Bill has devoted much time to church affairs, including serving on the Association of Anglican Musicians and as a member of the Professional Concerns and Development Committee. He has also written several articles for the Association and the Living Church on legal issues facing lay employees in the Episcopal Church. He has also served in various capacities as a volunteer with Shepherd Wellness (HIV and AIDS victims), Hospice, and United Way, and he served on the Board of Directors of Legal Aid of West Virginia from 2011-2014. Bill is also a member of the advisory board with the revived Ohio Fellows Program at Ohio University. Other community work includes helping with flood relief efforts in Clay County; being legal advisor to the Greater Clay Long Term Recovery Committee; and establishing Greater Recovery and Community Empowerment (GRaCE), a non-profit to encourage community building and engagement.
Since 2004, Bill has assisted countless clients through Legal Aid's will clinic at the Doddridge County Senior Center, including advising them on probate matters and drafting their legal instruments. He has also presented end-of-life seminars to various audiences, including rural communities and legal professionals, and has participated in Legal Aid's free advice days. In 2022 alone, with true retirement approaching, Bill has given 46 hours of pro bono time through Legal Aid.
————————————-
Legal Aid of West Virginia's Distinguished Pro Bono Service Award recognizes a lawyer or law firm whose pro bono efforts in a given year have gone "above and beyond" the call of duty and are deserving of special recognition.