News
Steven R. Broadwater, Jr. wins 2021 Kaufman Award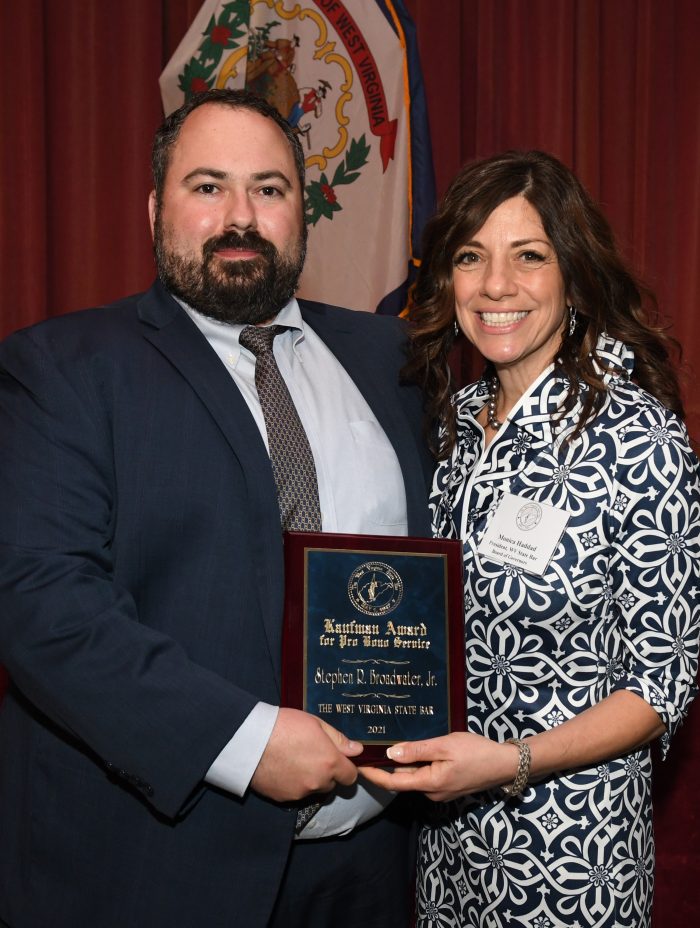 West Virginia State Bar Congratulates Steven R. Broadwater, Jr., Recipient of the 2021 Kaufman Award.
Originally from Charleston, Steven R. Broadwater, Jr. graduated from Bethany College with a B.A. in Political Science in 2007 and from the West Virginia University College of Law in 2010. He began his practice of law at the law firm of Hamilton, Burgess, Young and Pollard in Fayetteville upon his admission in 2010. His practice focuses on protecting consumers from debt collectors. As an attorney, Steve has experience with various consumer issues including credit card debt, personal loans, auto loans, home loans, student loans and debt consolidation.

Steven has donated over 120 hours of pro bono time to represent Legal Aid of West Virginia clients in 21 bankruptcy and consumer cases over the past year or so. He has volunteered regularly with Legal Aid since 2015. During that time, he has assisted Legal Aid clients with bankruptcy and consumer issues in over 50 cases helping low income West Virginians better understand how to move forward financially after experiencing stressful financial situations.

The Kaufman Award is awarded in recognition of a West Virginia lawyer who has provided outstanding work pro bono publico and is presented to the individual attorney who has done the most pro bono work during the past year by providing free civil legal services for the low income citizens of the state. The Award is named after Paul J. Kaufman, who was a leading public interest lawyer prior to his untimely death. Mr. Kaufman's son, Kanawha County Circuit Court Judge Tod Kaufman, presents the award to the recipient.