News
Gold, Khourey & Turak Named 2023 Pro Bono Law Firm
"This firm sets the bar for community activism and pro bono service. The impact of their legal work and their civic engagement is incredible and far-reaching."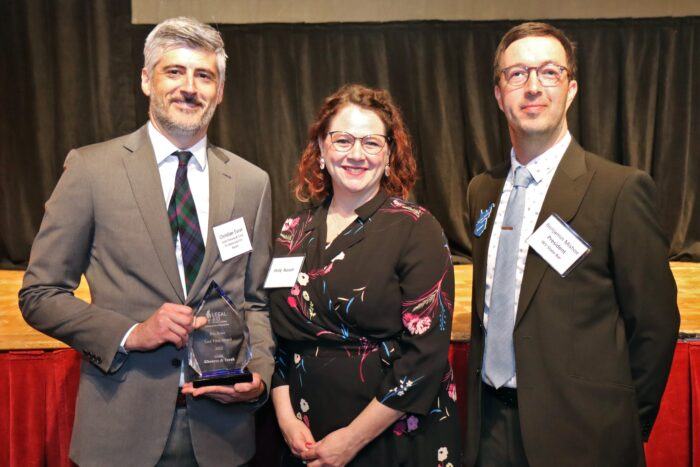 Gold, Khourey & Turak is a full-service law firm of eight attorneys located in the Ohio Valley with attorneys admitted to practice in West Virginia, Pennsylvania, Ohio, and New York. Their practice focuses on various areas of the law, including personal injury and oil and gas, and despite its small size, the firm's impact on its community – including its clients – has been immense.
Louis H. Khourey, Esq., and David Gold, Esq., founded the law firm in 1978 and became Gold, Khourey & Turak in 1984. From the beginning, the attorneys have been committed to improving the lives of their neighbors and achieving positive outcomes for their clients. Their legal work and dedication have earned them various awards from nationally recognized institutions, and several have presented at regional conventions and seminars to both the general community and legal professionals.
The firm has a longstanding culture of pro bono and giving back. Its members are all involved in numerous community philanthropies and efforts. They have served on the boards of many organizations, including the Marshall County Family Resource Network, Wheeling Symphony, Helping Heroes, and the Ohio Valley Recovery Unity Center. Volunteerism by firm members also includes lending their time and skills to Big Brothers/Big Sisters and local schools and churches. Gold, Khourey & Turak also established a drinking and driving deterrent program that presents at local high schools, and it has funded a regional ride service on New Year's Eve for the last twenty years.
Gold, Khourey & Turak's commitment to the community is further demonstrated by the pro bono work it does through Legal Aid of WV. In 2022, the firm attorneys assisted many low-income, vulnerable clients with family law matters, and the firm was recently named "Firm of the Year"  by the Wheeling office of Legal Aid of West WV for its service.
————————————-
Legal Aid of West Virginia's Pro Bono Law Firm award is presented to the law firm in West Virginia that has provided the most hours of pro bono representation to West Virginians during a given year.