Special Highlight
Board Highlight: Adam Taylor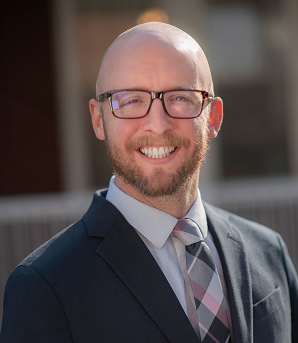 As part of our 2021 Board of Directors elections, Adam Taylor was elected to represent the Beckley area. Adam is co-owner of general practice firm Taylor and Hinkle, based in Beckley.
Adam's experience in family and civil law made him a natural fit for Legal Aid of WV's Board, but his history with LAWV runs even deeper. During law school, he spent two summer fellowships with the Beckley office, and he has continued to maintain a relationship with LAWV through pro bono opportunities. Of his time working with LAWV, he says:
"LAWV houses some of the most dedicated and capable attorneys I know, but beyond that, these people are kind. Kindness is an undervalued commodity in this business, and it's necessary to do the delicate work that goes on at LAWV.
"We operate in an adversarial justice system. It only works as intended if all parties can approach litigation with the same level of knowledge and expertise. LAWV evens the odds for folks who are unable to afford an attorney. LAWV also maintains an impressive online knowledge base for pro se litigants. Promoting knowledge of the law in plain terms is paramount. LAWV is necessary and vital to the just operation of law in our state."
Adam was nominated for the Board by LAWV Beckley office Supervising Attorney Marie Bechtel and long-time Board member Bob Baker. When Adam learned about the LAWV Board elections, he jumped at the chance to foster a new type of relationship with legal aid. Co-owning a firm and volunteering is not always the easiest balance to strike, so Adam says a Board position seemed like the perfect opportunity to consistently support LAWV.
Along with his firm, Adam also co-founded West Virginia Collective with two of his friends in 2017. It's a 501(c)(3) performing arts/production company operating in downtown Beckley. The collective has produced shows like Hedwig and the Angry Inch, Little Shop of Horrors, and Pubfest (an annual benefit for West Virginia Public Broadcasting).When he's not juggling an impressive amount of responsibility at Taylor and Hinkle or his multiple volunteer efforts, Adam, a self-proclaimed "nerd," enjoys cycling, playing clawhammer banjo, and coaching his son's soccer team. He and his wife, Mandy, who is also an attorney, share lightsaber fighting duties with their son, Elliott.