Client Story
Amanda and John – An Adoption Story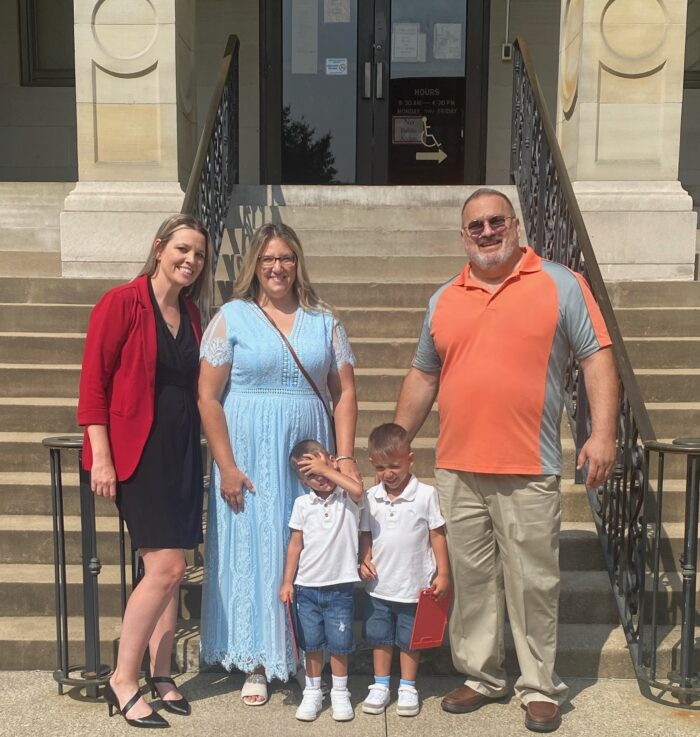 Amanda and John got married on New Year's Eve 2022, and they were thrilled to start their new venture as a family.
Both Amanda and John have children from previous relationships, and most of them are grown now, with the exception of Amanda's twin sons. They both decided they wanted to make their family unit official, with John adopting the boys. Their other children supported the adoption and thought it would be a wonderful opportunity to show the twins just how much they are loved by both of their parents.
"We started exploring how we were going to do the adoption. It was overwhelming, especially the cost to do it with a private attorney," says John. "My wife kept saying, you need to talk to Legal Aid. She knew they helped veterans, and I am a veteran."
After reaching out to Legal Aid of West Virginia, John and Amanda were assigned to attorney Barbie Finley, who got straight to work on the process. She guided them through the paperwork and helped explain what would happen at every point in the adoption.
"I felt like Barbie set us up to succeed," says John. "Everything fell into place. It was like it was meant to be. Everything Barbie she said she'd do, she did. She was very helpful and attentive. I would recommend Legal Aid to anyone."