Client Story
Celebrating 20 Years – Jean's Story
Jean lives on her own and likes her independence, and her sister, Sarah, lives nearby. Jean is on public benefits since she is unable to work, so her housing has to meet her financial needs.
In 2020, Jean was living in a federally subsidized apartment when her landlord sent her a notice threatening to evict her. The notice accused her of late rent payments, but Jean speculated that the real reason for the eviction threats was because she got into a disagreement with one of her neighbors, who complained to the building's landlord. Jean was in a panic about the possibility of being evicted and wasn't sure what to do, so she called Sarah.
Sarah knew what was happening was wrong, so she and Jean applied for help from Legal Aid of WV (LAWV) and were assigned to LAWV attorney, Paul.
Paul determined that the landlord's eviction threats were in blatant violation of the her obligations under the lease and under federal regulation, but the landlord continued making unwarranted threats of eviction until Paul helped Jean get a court order, which forced the landlord to cease and to work with Jean and her lawyer to address any legitimate concerns.
Jean and Paul went to her court hearing together, a moment Jean says she could not have prepared for alone.
"It was scary going to Court, but Paul helped me. We got along good," says Jean. "We got stuck in the elevator with my landlord's lawyer. That wasn't good, though."
After her hearing, the judge determined she was allowed to stay in her apartment. She and her landlord also were set up to attend mediation sessions to help ensure any other conflicts were handled before they escalated.
Shortly after Paul began working on her eviction, Jean's finances fell into limbo. She had been working with a company and payee who managed her finances for her, but they told her she was no longer in their region and would have to find someone else to help.
Paul had communicated with her payee while working on her eviction case, and when he learned about the problem, he quickly got Sarah set up as Jean's power of attorney to ensure her financial care was in good hands.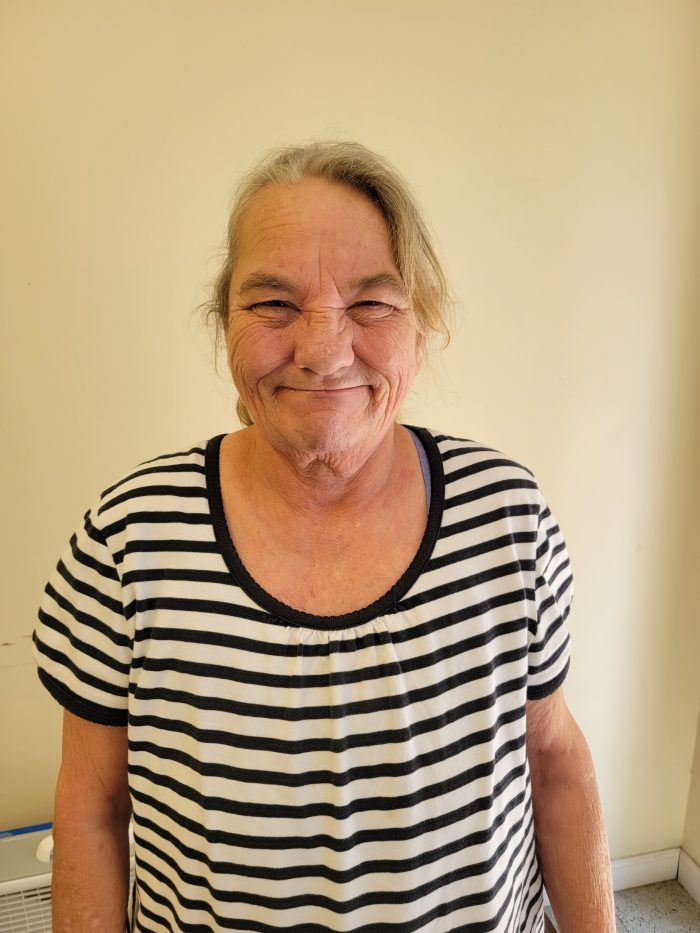 In the fall of 2021, near the Thanksgiving holiday, Jean's apartment building unexpectedly burned to the ground.
"I went to pick Jean up—it was probably 2 or 3 in the morning," says Sarah. "She was outside barefoot in pajamas with a picture of our mother and our relative's ashes. She lost everything."
While Jean had no apartment, she stayed with Sarah, who reached out to Paul again. In spite of regulations requiring federally subsidized landlords to offer assistance to tenants, Jean's landlord seemed inclined to use the fire as an excuse to remove Jean as a tenant.
"Jean ended up living with me for a few months," says Sarah. "Paul worked with her landlord to get her an apartment in another building that she could afford. We just now have been able to get her new place furnished to where she was before."
Jean was able to get some help from her community; folks fundraised for everyone in the apartment who lost everything. But Sarah and Jean still had a lot of work to do on their own. Sarah is still working on getting all of Jean's identification cards that were lost.
"I want to do by right by Jean," says Sarah. "I have never been a power of attorney before, so I want to make sure I'm doing the right things. Sometimes, I need advice, and Legal Aid is there to help. Legal Aid helped Jean when her husband—they were long-separated—died. They helped her navigate her SSI and Medicaid, and Paul even helped us when we had a problem with a bill from Suddenlink.
"Paul went above and beyond what you would think a lawyer would do for you. He is wonderful. You'll never get another Paul—without him, I don't know what would have happened. He is passionate about helping people."