Special Highlight
Friends Feeding Friends – Clarksburg, WV
Friends Feeding Friends is a self-described "nonprofit community outreach group" founded in 2019 by Kevin Brand, Karen Alastanos, and Michelle Freeman in an effort to make a positive change in the Clarksburg, WV, community.
"Our goal is to build relationships," says Kevin Brand, who serves as the group's secretary. Karen Alastanos and Michelle Freeman serve as president and treasurer, respectively. "We host a weekly community meal every Wednesday, which is provided by a different group each week, and is hosted outside the First United Methodist Church in downtown Clarksburg."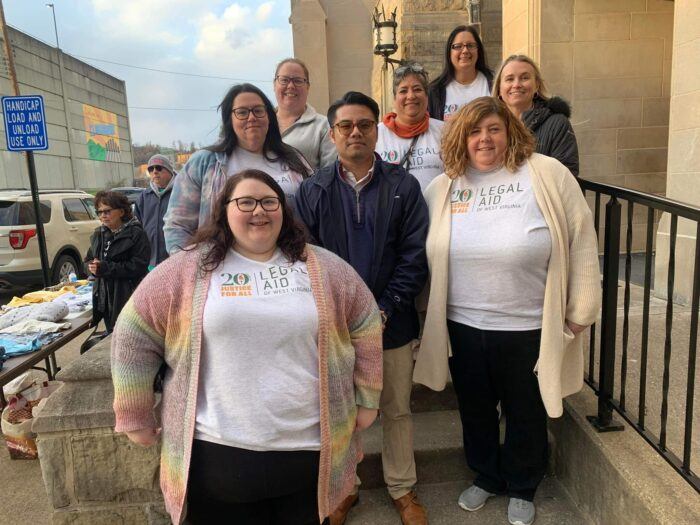 Legal Aid of West Virginia's (LAWV) Clarksburg office became a group that hosts the weekly dinners in 2021, after Supervising Attorney Angela White learned about the program.
"The organization needed volunteers to cook meals and I love to cook—feeding people is definitely my love language," she says. "When I approached the Clarksburg office to see if they would be interested, they jumped at the chance to serve the community. The office truly enjoys volunteering for the program, and everyone pitches in. Through Friends Feeding Friends, not only have we have been able to spread the word about Legal Aid and the services we provide, but we have made new friends and contacts to strengthen the community support network to better provide prompt, wraparound services to those who need it."
Friends Feeding Friends not only provides food at their Wednesday dinners but refer to service providers and provide resources for housing, drug rehabilitation facilities and therapies, food pantries, and healthcare, including on-site Narcan provided by WVU Medicine.
"In addition to LAWV and WVU Medicine, we have partnerships with WVU Medicine, multiple churches, groups, schools, and the Harrison County Family Support Center," Kevin explains. "It is important for us to have relationships with different organizations because someone is always needing different types of assistance or help, and with these resources, they can be pointed in the right direction. By partnering with the Harrison County Family Support Center, we have the opportunity to have a food pantry and storage space for our weekly supplies."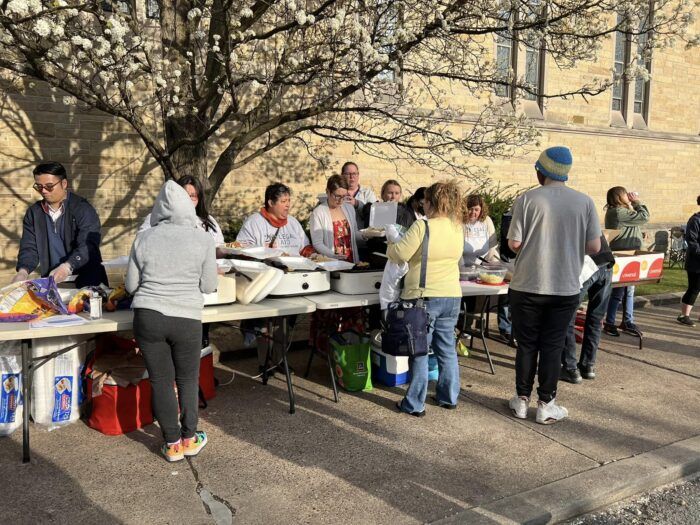 Every week, Friends Feeding Friends serves about 100-120 dinners to community members, and they have also hosted meals consistently for holidays like Thanksgiving and Christmas, where attendance is often over 250 people.
In addition to the program's staff and community partner groups, around 20 local volunteers help make Friends Feeding Friends happen, and they are always accepting new volunteers. Potential donors or volunteers can learn more about the program on the Friends Feeding Friends Facebook page.